On Target Ammunition is a
Family-Owned Manufacturer
Located Outside of Kansas City, Missouri
We sell our ammunition ONLY to
Federally Licensed Dealers
Law Enforcement Agencies and
United States Military Organizations
New and Remanufactured Ammunition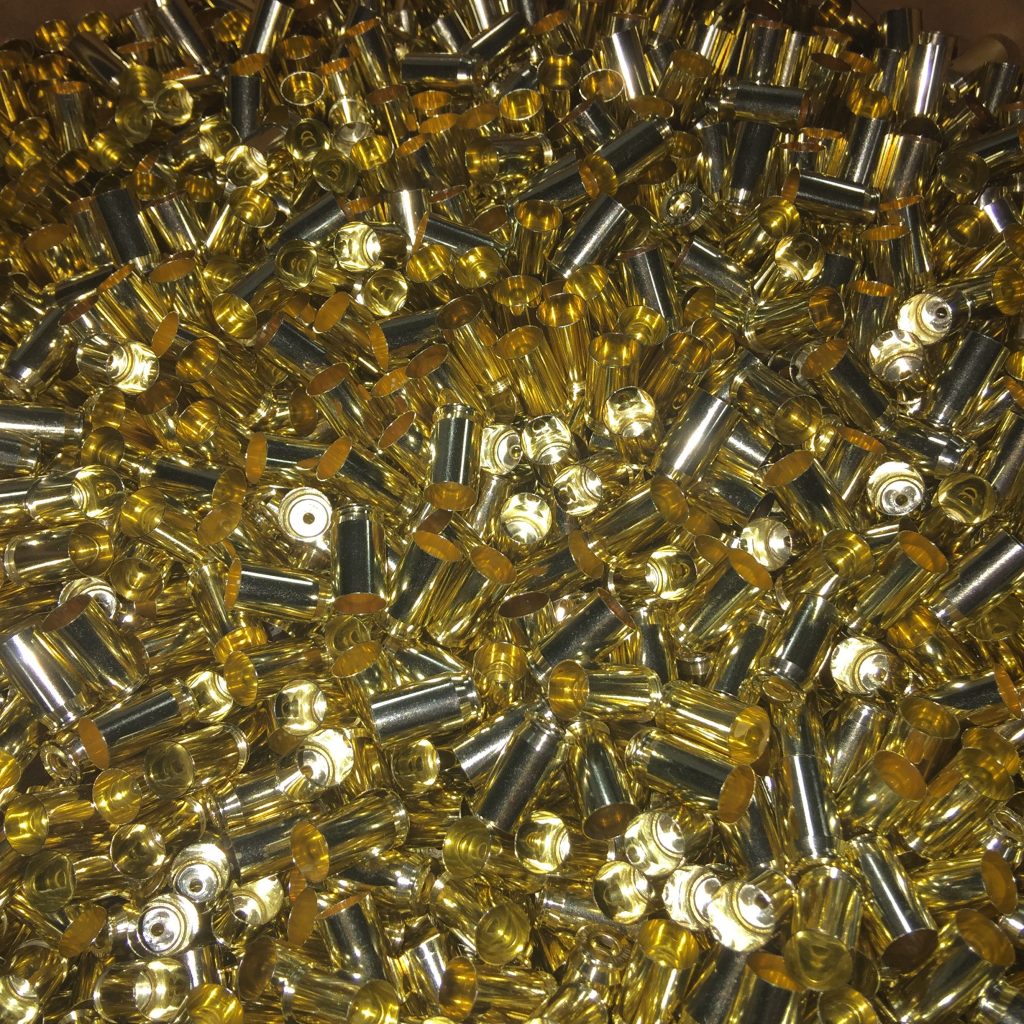 On Target Ammunition loads over 10 million rounds a year – both using new brass and remanufactured brass – depending on what you order.  On Target loads ammunition in a variety of calibers for handguns and rifles.
We remanufacture ammo from already fired brass that is commercially remanufactured, ensuring that it meets all Sporting Arms and Ammunition Manufacturing Institute, Inc. (SAAMI) specifications. Doing this offers you cost savings without sacrificing any of the quality or reliability of new brass. The reduced cost and reuse of brass are the only differences between new and remanufactured ammunition. Remanufactured ammunition is used every day by competitive shooters, law enforcement, and recreational shooters all around the country.
We also purchase new brass in large quantities from sources, such as Lake City. Each customer can decide on whether they want new or remanufactured brass.
By Shooters, For Shooters
We load ammo under very controlled conditions
We employ veteran ammunition technicians
We offer 1 or 2-day shipping to most of the continental United States
We cut out the middle man by offering direct sales to shooting ranges, gun shops, and law enforcement
On Target Ammo Testimonials
We Do Contract Loading
Experience the difference between good ammunition and great ammunition by using our contract loading services
We will load your ammunition using the components that you specify
We are an on-demand manufacturer, delivering only what you want when you want it
Create your brand of ammunition by using packaging with your name and logo